http://www.negocioseninternetrentables.com/flomance/5142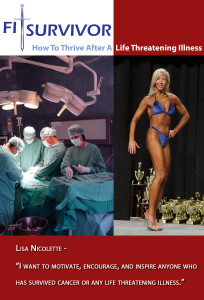 site de rencontres aisne THE PERFECT RX FOR HEALTHY DOSE OF EMPOWERMENT AND MOTIVATION!

http://www.livingislam.co.za/vilki/6651 I will be selling and marketing my motivational eBook and fitsurvivor T-shirts. The
eBook will be very motivational, inspirational and mostly visual with the goal
of uplifting anyone who has ever survived cancer of any kind, a serious illness
or accident, and Wounded Warriors are welcome! The eBook will be a heavy dose
of pure motivation by using my own situation of surviving two life threatening
illnesses and moving forward to achieve some lifelong goals. There are no boundaries,
limits, or negatives in the eBook. There are no age boundaries because there is
something for everyone whether you are a teenager just starting college, a
housewife, a professional returning to work, or a retiree or senior citizen.
90 days dating rule The motivational T-shirts are a garment of empowerment regardless of your
situation! The sword in the T-shirt was a fourth place prize that I won at the
NPC Kentucky Derby Festival Bodybuilding and Fitness competition, hosted by
Brent Jones! The sword represents empowerment, victory, strength, and
overcoming a challenge! Every time you wear your fitsurvivor T-shirt, you will
send out a message that you are an overcomer because everyone has overcome some
difficult challenge in life or at least know of someone else who did! The first
fitsurvivor T-shirt went to a friend of the family who is a cancer patient and wears
his T-shirt to rehab! What an awesome way to display that you are a
fitsurvivor! The T-shirts are a great way to encourage cancer patients, cancer
support groups, families of cancer survivors, caregivers, and healthcare
providers!
check over here Ebook is available on all electronic media! The T-shirts are available in men's, women's, and children's sizes and various colors!
pof.com site de rencontres Check out my fitsurvivor Facebook page at http://x.co/1cERk   
Check out my recent interview on blog talk radio hosted by Julia Fine in NY and Pretty Living PR Magazine at: Pretty Living PR Magazine   
http://prettylivingpr.com/monday-muse-lisa-nicolette-a-fit-survivor/ 
http://www.blogtalkradio.com/julia-fine-radio-show/2013/04/23/how-to-thrive-after-a-serious-illness
Contact swordfitness@gmail.com 
Sincerely,
Lisa Nicolette