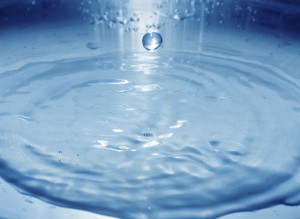 Here is a sample of magazine articles I've written and interviews my story has been featured in! Hope this benefits and gives hope to many!
high 5 casino real slots para pc FitFluential.com June 2015 FitFluential Inspiration: Lisa Nicolette
http://fitfluential.com/2015/05/fitfluential-inspiration-lisa-nicolette/
online casino pay mobile phone Beatcancer.org how to play casino slots and win May 2015 online casino free cash bonus no deposit Breast Cancer and Fitness: When Cancer happens to a Fit Body
http://beatcancer.org/2015/05/breast-cancer-and-fitness-when-cancer-happens-to-a-fit-body/#comment-32346
online casino games without deposit ShareWIK.com May 2015 Breast Cancer and Insurance Challenges 

online casino free cash bonus no deposit HFA Hemophilia Federation of America February 2015 Living Fit with Von Willebrand disease
online casino ideal 5 minimum deposit Rxmuscle.com October 2014 nj online casino bonus codes 2018 I Have an Ax To Grind With Cancer best us online casinos that payout !
http://www.rxmuscle.com/rx-girl-articles/11641-i-have-an-ax-to-grind-with-cancer.html
new online casinos no deposit bonus 2018 Rxmuscle.com September 2014 Fitsurvivor: Back From The Dead! http://www.rxmuscle.com/rx-girl-articles/11488-fitsurvivor-back-from-the-dead.html
casino slot machines reddit Connected The La Roche College Magazine Alumni Book shelf p. 36
http://www.laroche.edu/pr/LRC-Magazine/Summer-2014/Summer_2014.pdf
apollo slots casino download Whirl Magazine March 2014 Health and Wellness
online casino schweiz gesetz RXMuscle.com
http://www.rxmuscle.com/rx-girl-articles/9341-a-designer-s-scar-breast-cancer-awareness.html
free casino games slots win money Pretty Living PR Magazine
http://prettylivingpr.com/monday-muse-lisa-nicolette-a-fit-survivor/
online casino license nigeria Blog talk radio interview hosted by Julia Fine in NY
http://www.blogtalkradio.com/julia-fine-radio-show/2013/04/23/how-to-thrive-after-a-serious-illness
casino slot machine locator Whirl magazine
highest paying online casino uk Amazon, ebookit.com, Apple iBook, Barnes and Noble, Google, Sony, Kobo books
https://www.ebookit.com/books/0000003438/Fitsurvivor-How-to-Thrive-After-a-Life-Threatening-Illness.html
legit online casino nz Pittsburgh Post-Gazette
http://www.post-gazette.com/stories/local/neighborhoods-north/north-newsmaker-you-should-know-cancer-survivor-bodybuilder-hopes-to-be-inspiration-to-others-305993/
neue online casino 2018 paypal Cincychic.com
http://cincychic.com/index.php?option=com_content&view=article&id=4021:chic-spotlight-lisa-nicolette-breast-cancer-survivor-&catid=15:health&Itemid=10882
paraguay online casino license Glimmer of Hope
http://www.symbolofthecure.com/stories  Life after cancer
I have spent a tremendous amount of time researching many different options and resources concerning various ways to get help when faced with a cancer diagnosis! I was surprised to find that there is more available help then one could ever imagine! If there is this much help in a somewhat broken system – then there has to be more available resources for other health challenges as well!
When I was diagnosed with breast cancer – everything came crashing down all at once! I lost my job, had no health insurance or finances to pay for treatment! I had to increase an already sharp learning curve and ability to network and thankful to God that I made the right contacts and located a program to cover treatment! That is when I really explored options with the goal of benefiting others that are faced with a challenge!
Lisa Nicolette