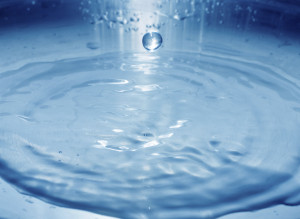 Here is a sample of magazine articles I've written and interviews my story has been featured in! Hope this benefits and gives hope to many!
FitFluential.com June 2015 FitFluential Inspiration: Lisa Nicolette
http://fitfluential.com/2015/05/fitfluential-inspiration-lisa-nicolette/
Beatcancer.org May 2015 Breast Cancer and Fitness: When Cancer happens to a Fit Body
http://beatcancer.org/2015/05/breast-cancer-and-fitness-when-cancer-happens-to-a-fit-body/#comment-32346
ShareWIK.com May 2015 Breast Cancer and Insurance Challenges 

HFA Hemophilia Federation of America February 2015 Living Fit with Von Willebrand disease
Rxmuscle.com October 2014 I Have an Ax To Grind With Cancer!
http://www.rxmuscle.com/rx-girl-articles/11641-i-have-an-ax-to-grind-with-cancer.html
Rxmuscle.com September 2014 Fitsurvivor: Back From The Dead! http://www.rxmuscle.com/rx-girl-articles/11488-fitsurvivor-back-from-the-dead.html
Connected The La Roche College Magazine Alumni Book shelf p. 36
http://www.laroche.edu/pr/LRC-Magazine/Summer-2014/Summer_2014.pdf
Whirl Magazine March 2014 Health and Wellness
RXMuscle.com
http://www.rxmuscle.com/rx-girl-articles/9341-a-designer-s-scar-breast-cancer-awareness.html
Pretty Living PR Magazine
http://prettylivingpr.com/monday-muse-lisa-nicolette-a-fit-survivor/
Blog talk radio interview hosted by Julia Fine in NY
http://www.blogtalkradio.com/julia-fine-radio-show/2013/04/23/how-to-thrive-after-a-serious-illness
Whirl magazine
Amazon, ebookit.com, Apple iBook, Barnes and Noble, Google, Sony, Kobo books
https://www.ebookit.com/books/0000003438/Fitsurvivor-How-to-Thrive-After-a-Life-Threatening-Illness.html
Pittsburgh Post-Gazette
http://www.post-gazette.com/stories/local/neighborhoods-north/north-newsmaker-you-should-know-cancer-survivor-bodybuilder-hopes-to-be-inspiration-to-others-305993/
Cincychic.com
http://cincychic.com/index.php?option=com_content&view=article&id=4021:chic-spotlight-lisa-nicolette-breast-cancer-survivor-&catid=15:health&Itemid=10882
Glimmer of Hope
http://www.symbolofthecure.com/stories  Life after cancer
I have spent a tremendous amount of time researching many different options and resources concerning various ways to get help when faced with a cancer diagnosis! I was surprised to find that there is more available help then one could ever imagine! If there is this much help in a somewhat broken system – then there has to be more available resources for other health challenges as well!
When I was diagnosed with breast cancer – everything came crashing down all at once! I lost my job, had no health insurance or finances to pay for treatment! I had to increase an already sharp learning curve and ability to network and thankful to God that I made the right contacts and located a program to cover treatment! That is when I really explored options with the goal of benefiting others that are faced with a challenge!
Lisa Nicolette